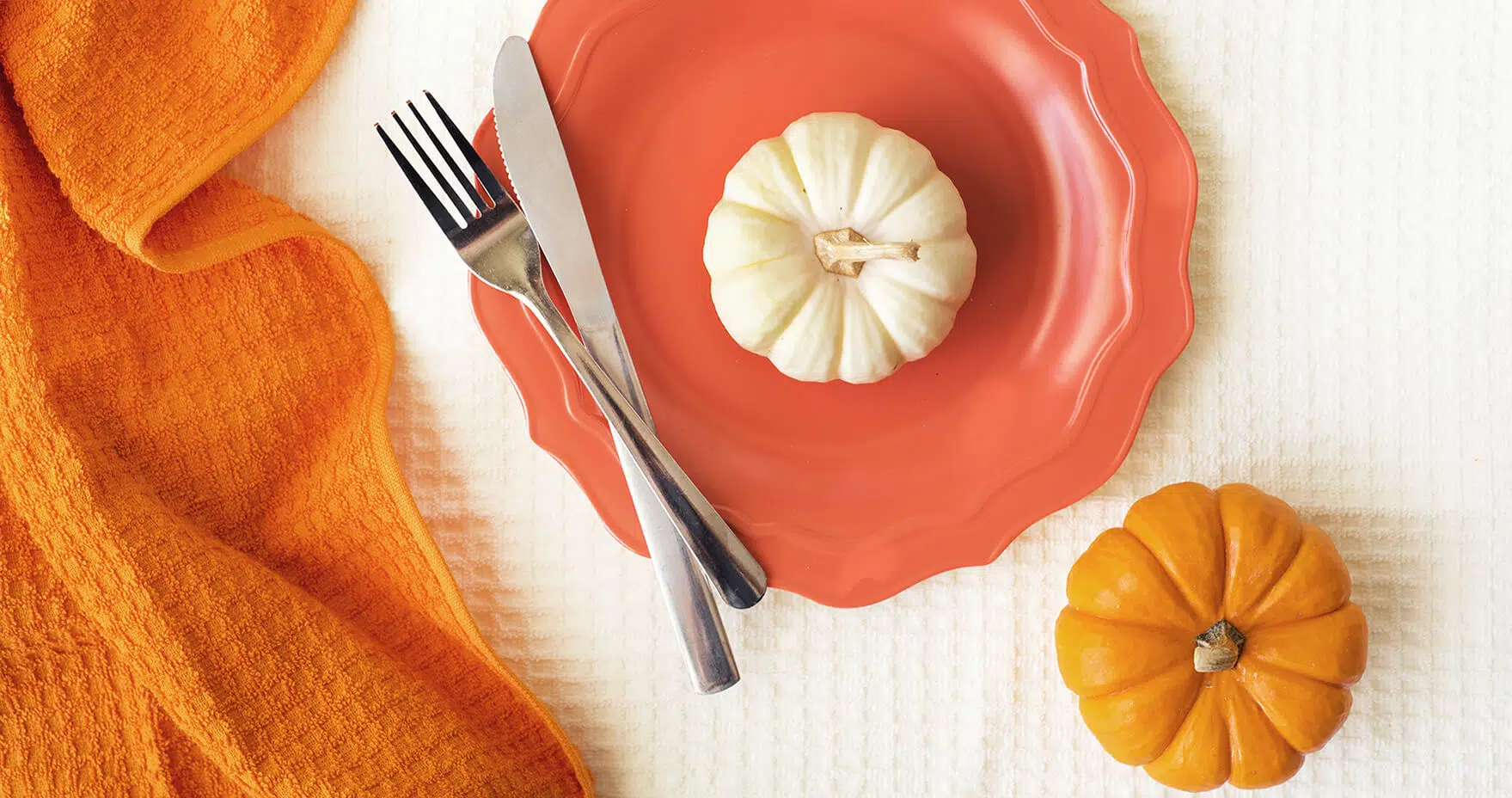 It's finally here!! Summer is long gone, Halloween has just passed, and we are getting into the traditional end of the year celebrations! Thanksgiving is the first pit stop for parties and long dinners, making it the first challenge your body will face this holiday season. Here are a few tips and tricks for a fun stress-free Thanksgiving!
Beware of Carbohydrate Intake
Thanksgiving is by far one of the largest meals of the year in terms of both calories and carbohydrates. Thanksgiving meals are typically served with many high carbohydrate containing side dishes such as mashed potatoes, rolls, casseroles, and stuffing. And of course, the meal typically ends with apple and/or pumpkin pie for dessert.
Try substituting some of these simple carbohydrate dishes for complex carbohydrates, such as wheat rolls in place of white rolls. To prevent sluggishness, be sure to eat some foods high in fiber. This includes many green vegetable based dishes with leafy greens, green beans, and broccoli, grain-free products also contain fewer carbohydrates, allowing you more room for a few cookies! Lower calorie alternatives can also be made with roasted vegetables, and mashed cauliflower. For a low-calorie dessert and guilt-free treat, try a nice fruit salad at the end of dinner! 
As for the turkey, we recommend minimum stuffing since it will allow the bird to cook more quickly.
Portion Control
Most of you have already been through functional insulin therapy training, in order to understand how to dose insulin according to your food intake. Your body needs insulin daily and Thanksgiving tends to require more than an average amount. Here are a few quick and handy ways to measure your portions: 
The palm of your hand is a standard serving of protein

One handful is around two servings of fruits or vegetables

The tip of your thumb is the equivalent of a teaspoon
The Ciqual tool is a handy application to estimate carbohydrates in your meal as well!
Watch Out For a Hangover
Thanksgiving is not only a food centric holiday; it is a gathering of family and friends. Often these gatherings include a few alcoholic beverages to complement the meal, depending on the culture and dynamic of the gathering. Drink in moderation is our motto here. Alcohol and hangovers increase the risk of hypoglycemia, which can even happen the day after consumption! Your liver prioritizes digesting alcohol, which means it delays digesting carbs from food consumed. Mixed drinks are often sweetened and high in carbohydrates, leading to a risk of short-term hyperglycemia, so try going for the diet versions. As previously stated, moderation is our motto here; two drinks for women, three for men per day. However, if you exceed the suggested amount and find yourself with a post-Thanksgiving Day hangover, here are some tips: 
Test your blood sugar before bed

Drink plenty of water before bed to lower your risk of dehydration in the morning
Most important of all, have a Happy Thanksgiving!