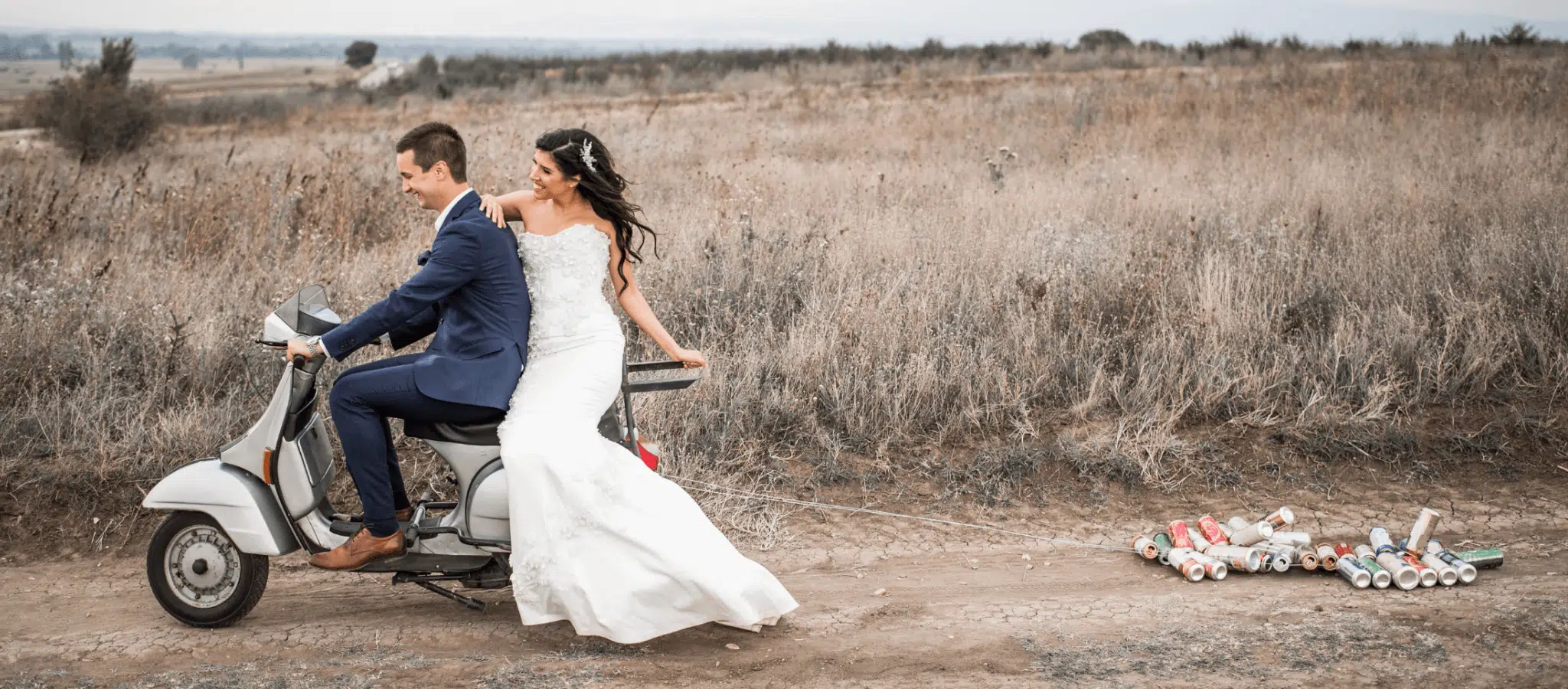 A wedding is a big production… and often comes with a few indulgences! A hearty and boozy meal, stress and lack of sleep can all affect your blood sugar levels. But there is no way that Type 1 diabetes should interfere with the celebration. 4-steps for how to enjoy your wedding day with Type 1 diabetes.
1 | Choose The Right Outfit
It is essential to think about comfort when choosing your wedding outfit. It must allow for easy access to your Type 1 diabetes management devices and/or injection areas. For example, zippers can be used instead of clips, which can be tedious to open.
If you have an insulin pump and/or a continuous glucose monitor, several options are available to you:
choose a hidden infusion site (stomach or thighs for example)

attach your tubed pump to your garter or bra

decide to transform your medical devices into accessories and bling them out! (stickers, self-adhesive rhinestones, or nail polish to match your manicure)
Your choice of shoes is very important. Why not choose a pair that is half a size larger than your usual size, to avoid the discomfort associated with swollen feet? As a precaution, band-aids are always helpful at preventing – or treating – blisters. You can also bring a second pair of (more comfortable) shoes to dance in during the second part of the evening.
2 | Customize Your Wedding Meal For Your Type 1 Diabetes
You can always talk with your doctor and caterer to create a menu that is both appealing to your family and friends and compatible with your diet. Don't hesitate to ask for custom menu for yourself, it's your day after all!
The biggest challenge is managing a meal that can last several hours. From the cocktail hour and its traditional hors d'oeuvres, to the cutting of the cake, it can be difficult to anticipate what you will be eating – and at what time. But like any meal, preparation helps to avoid unpleasant surprises.
Read more: Sugar And Diabetes: Natural Substitutes
As far as alcohol is concerned, the usual precautions are to avoid fasting, drink slowly, alternate with water and don't forget to account for the carbohydrates in your drinks. And, of course, always drink in moderation. Objective: avoid hypoglycemia and dehydration!
Read more: Diabetes And Alcohol Consumption: Beware Of Hypoglycemia
3 | Manage Stress On Your Wedding Day
You probably spent weeks or even months planning this day to make it perfect. It is therefore not surprising that stress is present, and with it high blood sugar levels!
Some tips to minimize stress and its effect on your Type 1 diabetes:
Make a list of priorities and delegate tasks

Enjoy moments of calm and intimacy, alone or with your partner, and practice some relaxation techniques (short meditation, yoga, massage…)

Sleep well the night before and maintain some consistency with your meals

Take a break from caffeine (tea, coffee, energy drinks, even without sugar)

Prepare a first aid kit with twice your normal necessary diabetes supplies and keep it in a safe place

Inform relatives at the first sign of discomfort

Have enough fast acting carbohydrates close by to treat hypoglycemia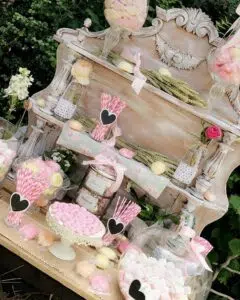 What could be better than a candy bar for surprise hypos? – @cestmoilamariee
4 | Listen To Your Body All Night Long
Now you are all ready to start the party! Remember that dancing is a form of cardio. It is therefore important to think about how you should adapt your treatment and food intake to account for this physical activity's impact on your blood sugar. Regularly checking your blood sugar levels, drinking plenty of water and planning a few snacks will help you… Alcohol consumption and physical activity increase the likelihood  of nocturnal hypoglycemia. Remember to take a few simple precautions before you fall in the arms of Morpheus!
…and long live the newlyweds!
Read more: Enjoy Cocktails Hour And Holiday Meals With Type 1 Diabetes
Bonus: The Recap Cards