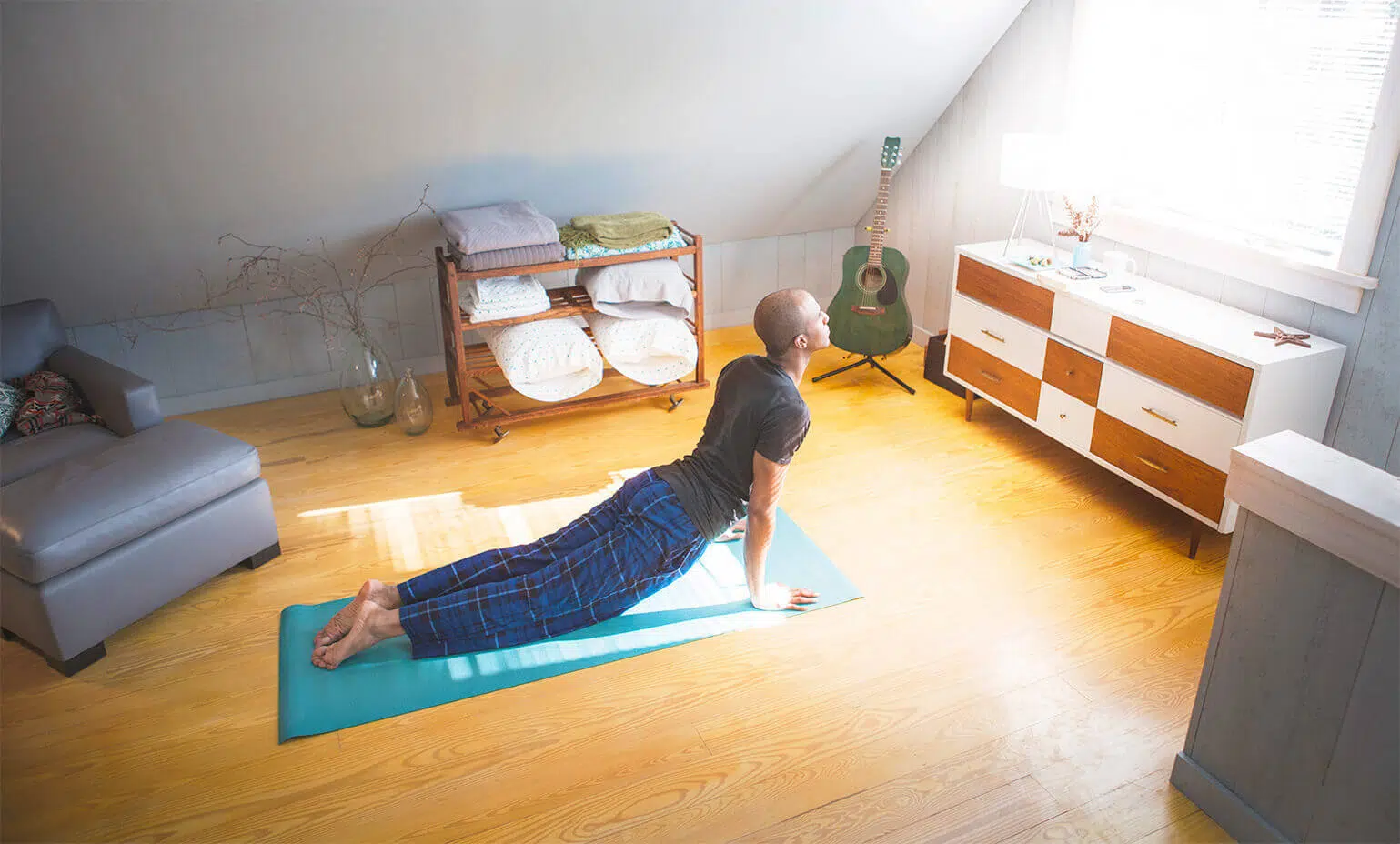 Yoga, meditation, sophrology: these are practices that enable you to better understand your body and control its response to Type 1 diabetes. You can strengthen your physical and mental health in order to better manage your  diabetes with certain relaxation techniques.
Yoga to reduce stress
Yoga is an Indian body and mind discipline. Dating back 5,000 years, it includes a variety of exercises and techniques: physical postures, breathing practices, meditation and deep relaxation.
Yoga practice has many benefits. Regular practice helps reduce stress, increase mobility and well-being, and combat high blood pressure. All of these can help improve your management of Type 1 diabetes, and protect against other diseases (cardiovascular in particular).
Some of the benefits of yoga include:
Better sleep

A sense of serenity

Improved circulation, digestion and immunity

Better flexibility, posture and physical strength

Better breathing
Mindfulness meditation to reduce blood sugar levels
Mindfulness is a state in which attention is calmly, lucidly, and objectively focused on the present moment. Meditation helps reach and develop this state.
Numerous studies agree that the practice of mindfulness meditation has a significant positive effect on stress management and can be used to improve quality of life1,2. Its therapeutic use in the treatment of emotional distress in people living with diabetes is further encouraged by these various scientific works.
Sophrology to achieve balance
Sophrology (or the study of the harmonizing consciousness) refers to an exclusively verbal and non-tactile psychocorporeal method, a set of breathing, relaxation and mental visualization techniques. Developed by the neuropsychiatrist Alfonso Caycedo, sophrology is inspired by Western and Eastern  techniques. It is aimed at gaining a better knowledge of oneself and improving one's daily life.
People living with Type 1 diabetes sometimes experience episodes of chronic fatigue due to changes in blood sugar levels. Thanks to certain sophrology techniques, it is possible to learn how to better recover one's energy. They can also help better manage stress, thus achieving a better blood sugar balance.
Additionally, the dynamic relaxation used in sophrology helps to better sense one's body and thus encourages the practice (or resumption) of exercise. Finally, through deprogramming and reprogramming exercises, sophrology teaches us how to curb and channel impulses (particularly food-related).
1 Effets de l'approche thérapeutique mindfulness based stress reduction (MBSR) sur la gestion du stress professionnel : une étude de cas – C. Berghmans – Journal de Thérapie Comportementale et Cognitive Volume 20, n° 2 pages 38-44 (juin 2010) – Doi: 10.1016/j.jtcc.2010.06.003
2 The Effects of a Mindfulness-Based Intervention on Emotional Distress, Quality of Life, and HbA1c in Outpatients With Diabetes (DiaMind) – Jenny van Son & al. – Diabetes Care 2013 Apr; 36(4): 823-830. – https://doi.org/10.2337/dc12-1477