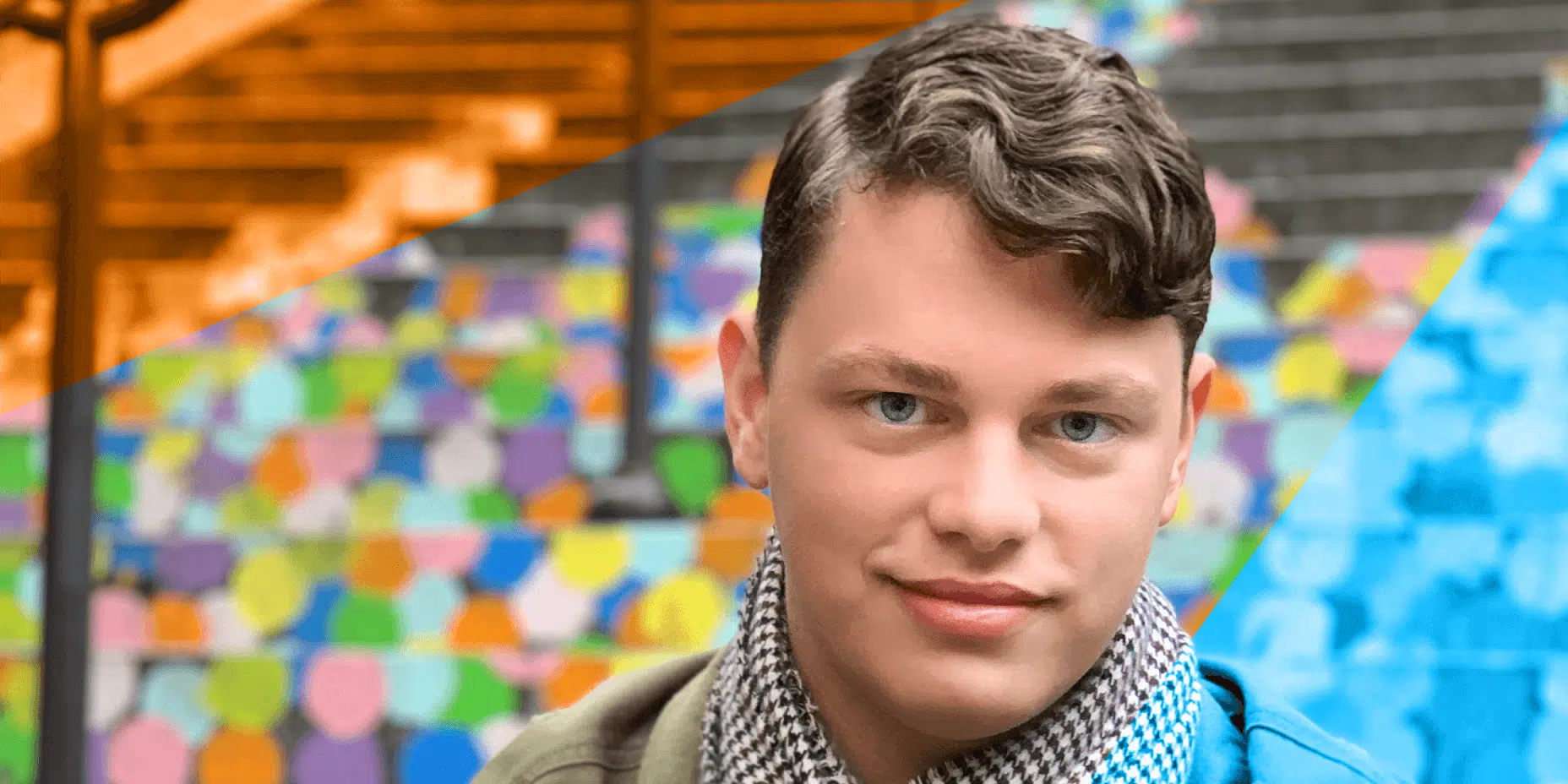 At first, Kamil just posted one video on a  Facebook group of the diabetes online community. Seeing the many responses it got, he decided to try his hands at YouTube videos. 2 years later, his channel is still alive and well!
In A Few Sentences, Can You Present Yourself And Your Activity/ies Within The Diabetes Online Community?
Hi all! I am Kamil aka Nerdabetic. I have a YouTube channel about diabetes technology. I have started my channel 5 years ago. I make a regular monthly video called Diabetes Technology Report which gives an overview of what has happened in the diabetes technology world and beyond (I sometimes include interesting research or community news). All of my videos try to explain this sometimes overwhelming world of technology with simple words and sometimes humor #breadt-shirt.
What Made You Start Your Advocacy/Educational Work In The First Place? And What Makes You Keeping On Everyday?
My channel started very randomly. I had posted a picture of a new 'diabetes gadget' on a Facebook group which has resulted in lots and lots of questions. I could see that members of our community wanted to learn more, and so I made a video about it. 2 years later, I am still making videos and it is now one of my favourite things to do. The thing that keeps me going is the community. I receive some truly touching messages and comment. I would not do what I do if it was not for the community.
One Thing You Wish Someone Had Told You When You Were Newly Diagnosed? Or That You Would Tell Your Younger Self?
Speak to other people with Type 1 diabetes. I cannot express how life changing this can be. Every single person has a story, and stories of people with Type 1 diabetes are incredibly diverse and unique. It allowed me to learn so much about diabetes and beyond.
One Thing About Type 1 Diabetes You DON'T Want To Hear Anymore?
That a cure will be available in a specific period of time. I think most people in the community have heard that cure is 5 years away, multiple times.
If Your Diabetes Was A Real Person And You Could Talk To Him/Her Once In Your Life, What Would You Say?
You owe me a drink.
You Favorite Hypo Treat(s)?
Jelly babies.
Your Favorite Low Carb Food/Snack?
Low carb chocolate yogurt.
Fav High Carb Food?
Pasta. Any kind, as long as wine is available.
Diabetes Burnout: What Do You Think AboutIt? Personal Experience? Any Advice On How To Cope With It?
I do not have any personal experience with diabetes burnout.
If Your Diabetes Was A Song?
# BONUS 1: What Tech Do You Use To Manage Your Type 1 Diabetes?
An insulin pump, a CGM and a DIY closed loop system.
# BONUS 2: Diabeloop CEO Interview – Erik Huneker