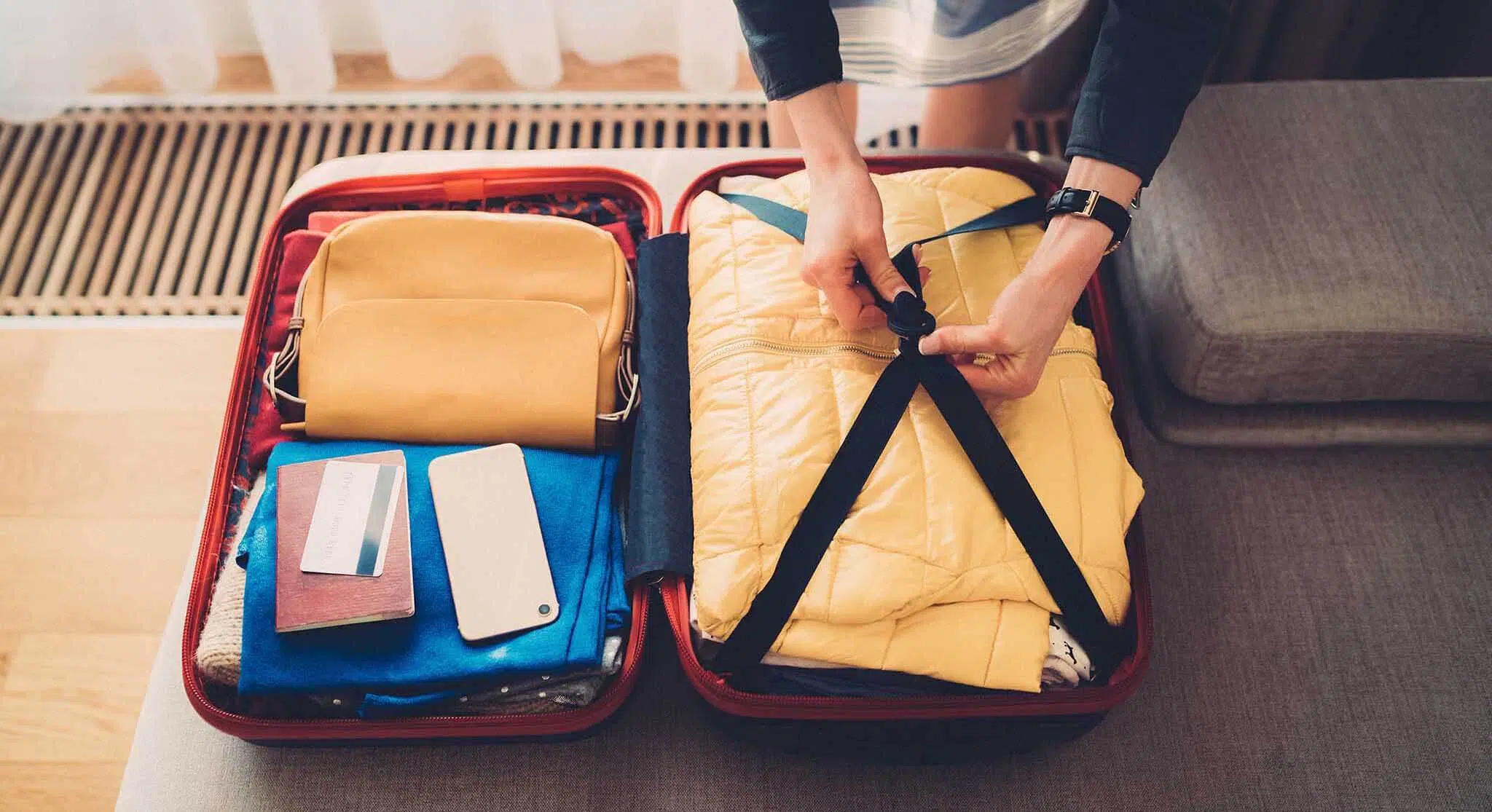 Holidays, business travel, romantic getaway or fun times with friends…. No matter the occasion, traveling is an always renewed source of excitement. And there is no way we will let Type 1 diabetes stand in the way! Before setting sail to your next destination, check this Type 1 diabetes travel checklist. A good trip is a well-prepared trip!
1 | Medical Check-Up
A visit to your doctor may be useful, as some factors may influence blood sugar levels during your stay: climate, local diet, type of activities, lifestyle change, etc. Check this great round-up of the 42 factors that affect BG as seen on Diatribe. Your healthcare provider will be able to provide advice depending on your medical condition.
They may also recommend an injection regimen adapted to time zone changes, or suggest dosing adjustments in the event of a change in diet.
Use this appointment to get the essential documents you'll need to travel carefree with Type 1 diabetes.
Read more: The Health Checkup For Type 1 Diabetes
2 | Medical Certificate And Other Key Documents
A recent prescription to keep with you at all times (+ duplicate in case of loss or theft of your belongings)

A certificate signed by your doctor, describing  your condition, your treatment regimen and all the medical devices and medicines that you must carry with you (e. g. blood glucose meter, glucagon kit)

A medical ID card with your emergency contact information
Be careful to have this document in English and translated in the local language if possible.
Travelling to/from the US? Check TSA guidelines for travellers with diabetes or other medical conditions.
3 | Traveling With Type 1 Diabetes And Health Insurance
Good to know: when you pay for your flight tickets with your credit card, you sometimes benefit from insurance that covers certain emergency expenses abroad. Feel free to ask your bank for more information.
If you are a European Union citizen or resident, the European Health Insurance Card (EHIC) covers medical, hospitalization or repatriation expenses incurred within the European Union. For a long-distance trip, such as a world tour, it is recommended to sign up for a specific insurance policy that will provide a wider coverage of health expenses. More info : https://www.schengenvisainfo.com/europe-travel-insurance/ehic/ 
Regardless of the health insurance you choose, it is advised to carefully check all the clauses of your contract: some offer to reimburse only emergency medical expenses on site (and not a consultation, for example, considered as non-urgent).
4 | What To Pack In Your Type 1 Diabetes Travel Kit Essentials!
Sunscreen, sunglasses, personal toiletries… Do you have everything you need? Let's check together:
treatment and supplies for the duration of your stay

blood glucose monitoring equipment

charging cable and spare batteries for your devices

medicine kit with glucagon, disinfectant wipes and blister packs
To travel with peace of mind, it is recommended to double the stock you normally require. Similarly, always have handy a treatment alternatives in case of problems, such as strips and lancets to replace a sensor or pens to replace an insulin pump.
When it comes to storing insulin while traveling with Type 1 diabetes, air travel requires special precautions. Your treatment must be kept in the cabin to avoid temperature variations. In case of prolonged travel, an insulated bag with ice packs will allow the transport of insulin between 4° and 8°c. It may also be useful to identify where to get insulin while at your destination.
5 | Switching Time Zones When Traveling With Type 1 Diabetes
Jet lag is a  challenge for the body, which must adapt to a sudden change of routine without notice. It is important to check your blood sugar more frequently as meals and physical activity may be unusual; Remember to change the time of your devices when you land (and when you're back home)! If you are crossing more than three time zones, a gradual adjustment of the basal-bolus doses, in consultation with your doctor, may allow your body to adapt easier.
Read more: Whether On A Short-Haul Or A Long-Haul Trip, You Can Fly With Diabetes
6 | Snacks And Meals During The Trip
Taking a few snacks with you helps you to stay hydrated and nourished throughout your journey. In modes of transportation that do not offer catering services (trains without food carts, buses…), you can prepare your meal before leaving. Some airlines offer to order meals in advance. In any case, be prepared for the worst case scenario (delays, breakdowns) and always take extra snacks. And of course, don't forget your favorite low treatments!
Read more: Rescue Carbs, Snack: What Are We Eating?
Bonus: The Recap Cards
Bon voyage!