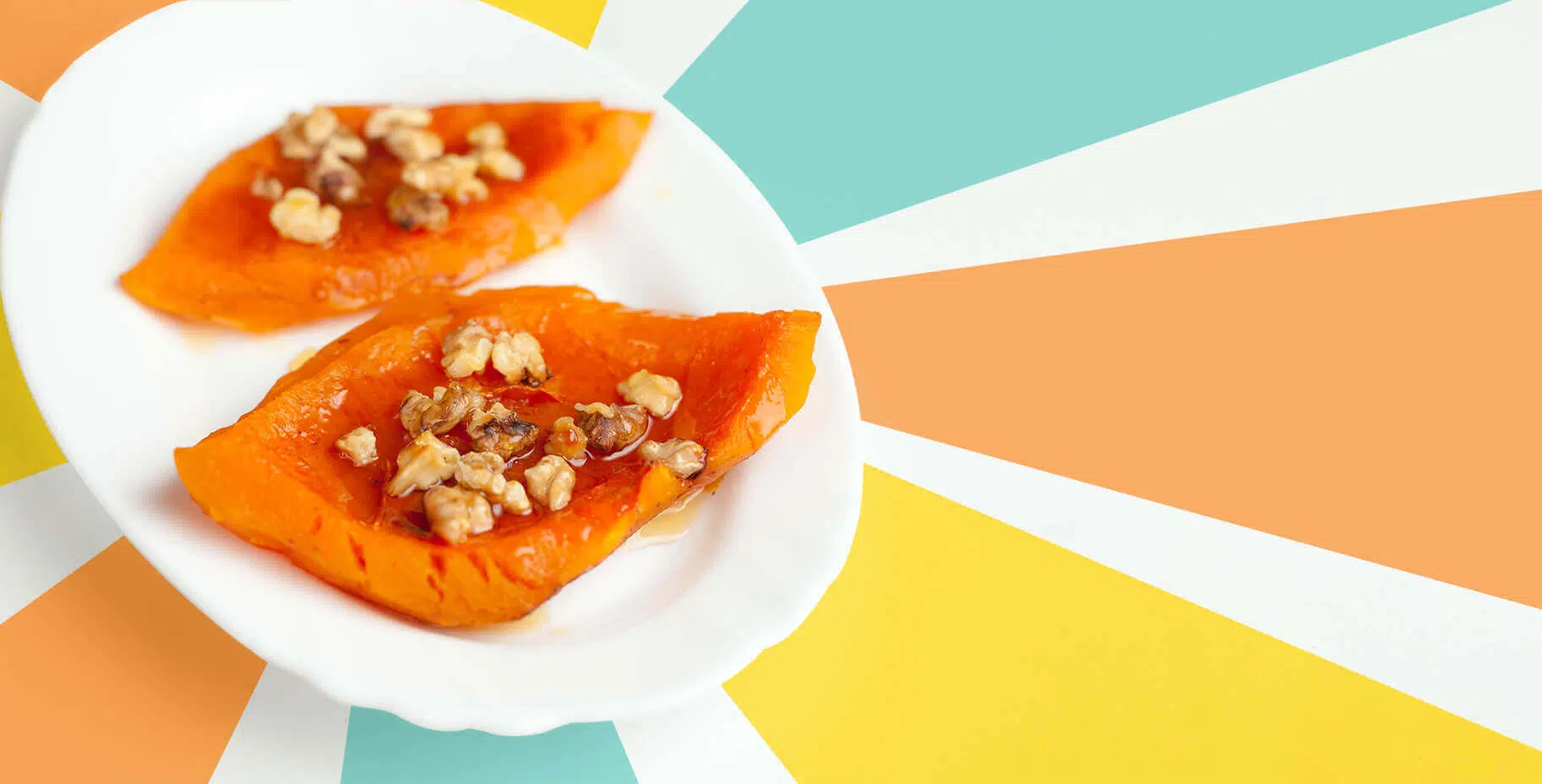 Goodbye to tomatoes from the garden fow, and hello to pumpkins and pumpkin-based recipes!
Ingredients for 4 people
70 g butter
200 gr flour – Diabeloop tip : you can use lupin flour for a low carb cake
150 g pumpkin puree
70 gr brown sugar
70 gr butter at room temperature
3 eggs
1 tsp baking soda
1 to 2 tsp cinnamon depending on what you like
½ organic orange (juice and zest)
150 g of a mixture of roughly crushed walnuts and almonds
Steps
Preheat the oven to 180 °C (350 °F), butter and flour a 18 to 22 cm mould.
In a bowl, whisk together the butter and brown sugar and add the eggs one by one, stir in-between.
In another bowl, mix the flour, baking soda and cinnamon, then mix in 3 times with the previous mixture until the mixture is homogeneous.
Finally, add the crushed walnuts and almonds and the pumpkin puree with a spatula.
Pour into the mould and smooth the surface with a spatula.
Bake for about 40 to 50 minutes.
Let cool before unmoulding. Let cool completely on a wire rack.
Bon appétit !
Source : https://www.mesinspirationsculinaires.com/article-gateau-au-potiron-et-aux-noix.html