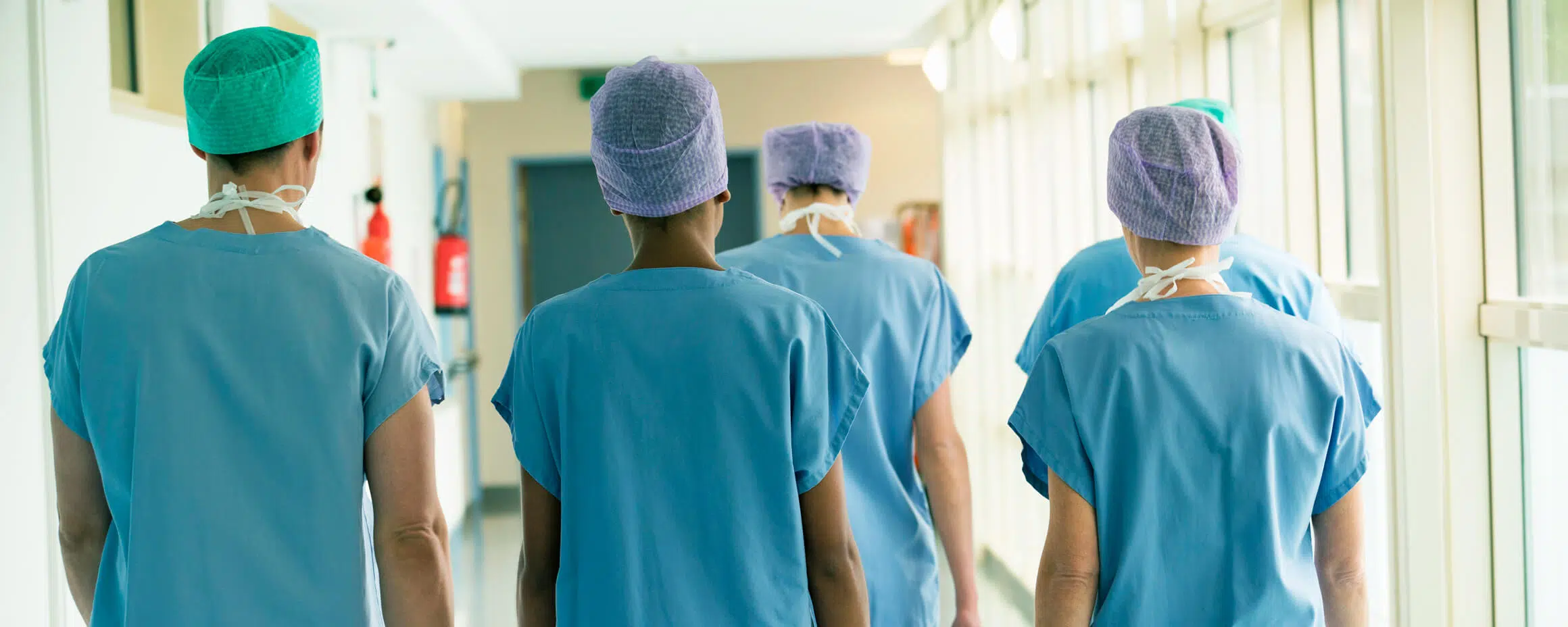 Hello everyone, welcome to my editorial ? My name is Stéphanie, I'm 42 years old, I'm a nurse, and I've been living with Type 1 diabetes for 27 years, and I also became a mother in 2017, of a child living with T1D.
So, I have been living with insulin-dependent diabetes since I was 15 years old. At that time, I was in the midst of choosing a career and was determined to go into the paramedical field. I WANTED TO BECOME A NURSE.
But on August 17, 1992, the verdict came down: I was diagnosed with Type 1 diabetes.
After digesting the news and coming to my senses, my first question was: Will I still be able to become a nurse? My friends and family reassured me, but I soon learned that people living with diabetes were not accepted at the nursing school entrance exam in France. I was devastated! 
By dint of perseverance, I finally managed to pass the exam. I was thrilled to have succeeded! But then it wasn't all fun… I'll tell you! 
During the 3 and a half years of studies, I constantly had to fight against preconceived notions about diabetes and those who live with it. I got a lot of comments like: "How can you treat people if you are sick yourself? "or "Did you have a good breakfast this morning? I don't want a nurse in hypoglycemia." I had to face a lot of attempts to destabilize me and make me think that this was not the right job for me. I theoretically had to be on the other side…
Never mind! I made my diabetes a strength. I drew from these experiences all the strength I needed to go all the way to graduation. I was so happy to have succeeded in becoming a nurse.
In the eyes of others, I didn't stay a nurse for very long! The "diabetic" came back very quickly. Imagine my first job interview… Honestly and without complexes, I decided to inform my employer that I lived with Type 1 diabetes. I was surprised that it didn't affect my position in any way, I was even hired. But… the employer tried to take advantage of the windfall to get me into his quota of disabled workers (for real). For him, a few administrative advantages and for me, nothing because I was no different from the others… I might as well tell you that I refused this administrative qualification! It still made me turn in on myself and made me doubt.
During several years of practice, I carefully hid my diabetes from my colleagues and my managers. I had suffered too much from revealing my difference and especially from my disease. After all I had gone through to get this degree and embark on this much-desired career, I was not going to stop. So I did my utmost to limit hypoglycemia, hyperglycemia, and all the signs that could have betrayed me! I was almost locked in a denial of organized diabetes to be at peace in my professional life.
Fortunately, life gave me a huge gift and helped me out of this spiral. I got pregnant and it was the best day of my life. Both personally and professionally.
During the first trimester, I was out of control. I was constantly drinking fruit juices with the sole purpose of getting my sugar levels back up following repeated hypoglycemia. I took the initiative and informed my hierarchy of my new status as a "diabetic and pregnant nurse". 
Since that day, I have taken responsibility for my Type 1 diabetes at work. I still work for the same employer. My colleagues were surprised to discover my diabetes but during all these years, I had managed to prove to them that I knew how to do my job very well!