This Thursday, July 21, 2022, the finale of the fifth season of the French Bake Off: The Professionnals was held, during which competitors created incredible low glycemic index desserts.
The 2022 Finale Of
The French
Bake Off: The Professionnals
To mark the occasion for this grand finale, no less than five acclaimed chefs, accompanied by the judging panel composed of  Cyril Lignac and Christelle Brua, judge competitors and set challenges to be integrated into their creations for the first task:
Johanna Le Pape, who describes herself as a pastry chef with a passion for well-being, set the task with her own twist, asking the teams to make low glycemic index desserts.
As the challenge set by chef Marie Simon was to use figs in pies or cakes, the teams decided to enhance the fruit and make the most of its natural sugars to avoid adding any more.
The Low GI Pastries From The French
 Bake Off
For each team, the creation was composed of an artistic piece with an indulgent theme (set by chef Quentin Bailly), measuring at least 80 cm in height (set by chef Etienne Leroy), and a tart or cake with a low GI and figs, decorated with exceptional piping skills (set by chef Yann Brys).
The duo of Jérémy and Baptiste won the task with their creation La farandole de gâteaux [The farandole of pastries].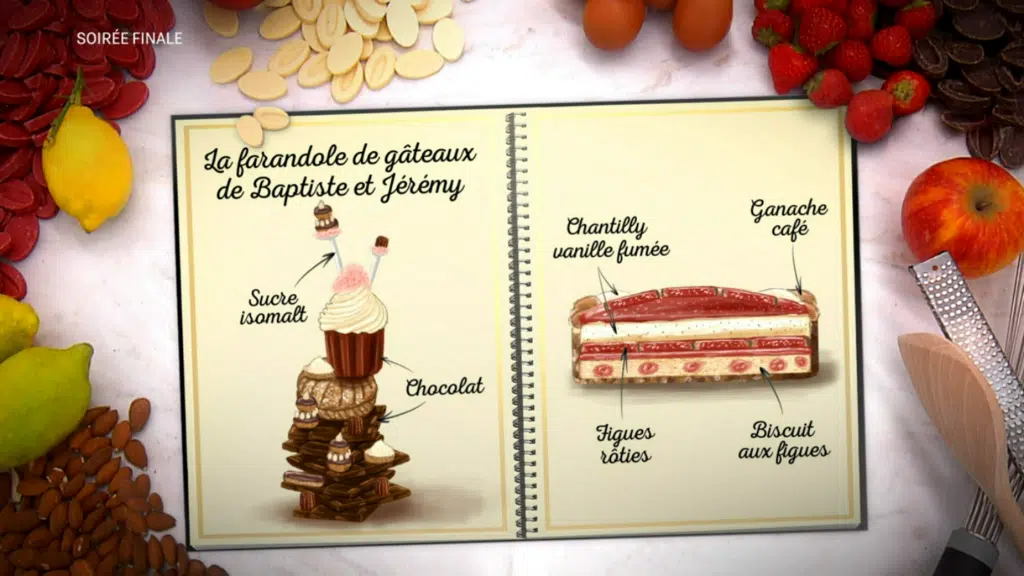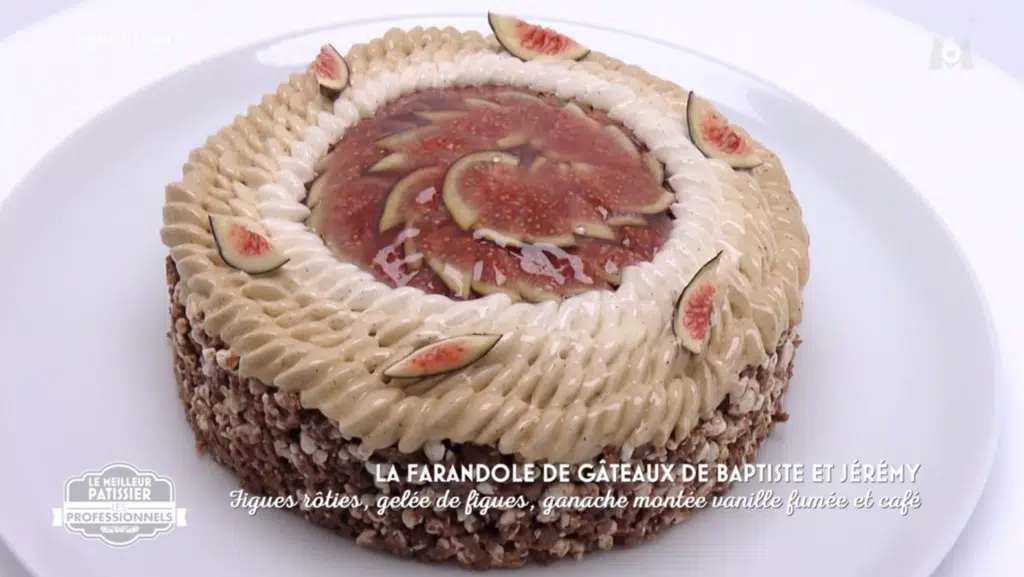 The farandole of pastries by Baptiste and Jérémy:
Isomalt sugar

Chocolate

Smoked vanilla whipped cream

Roasted figs

Fig jelly

Coffee ganache

Fig cookie
In second place was the duo of Virgilia and Julien, with its creation, L'atelier du confiseur [The confectioner's workshop]. In addition to the natural sugars of the fig, the pair also used acacia honey for their soft cookie and whipped cream.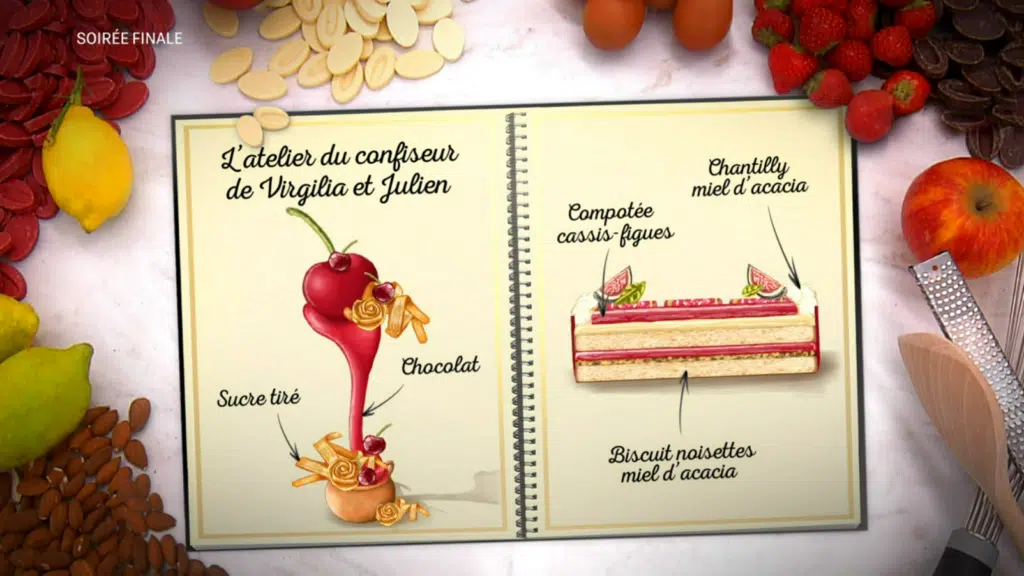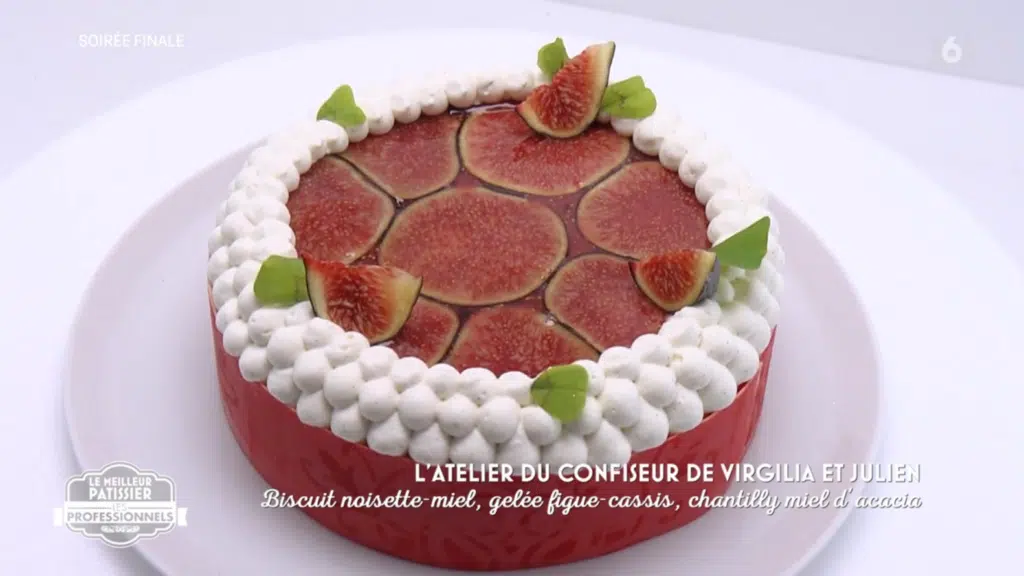 The confectioner's workshop by Virgilia and Julien:
Pulled sugar

Chocolate

Blackberry & fig compote

Hazelnut & honey cookie

Acacia honey whipped cream

Fig & blackberry jelly
Read more: Sugar And Diabetes: Natural Substitutes
The duo of Antoine and Camille, and their piece Les sucettes [The lollipops], also served up a prize-worthy pastry display, although it unfortunately wasn't quite up to scratch with the others, and both pastry chefs left the adventure at the gates to the final.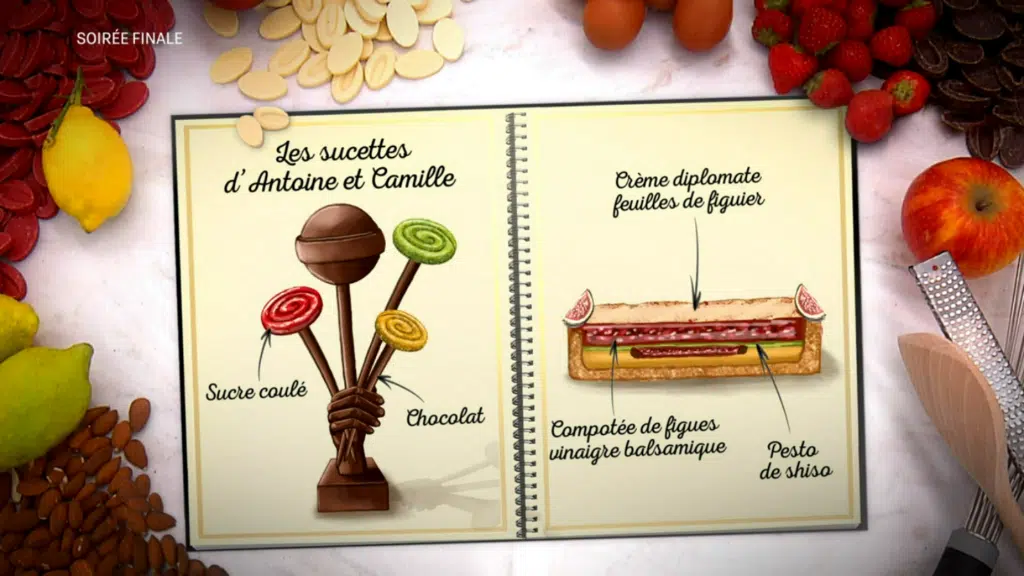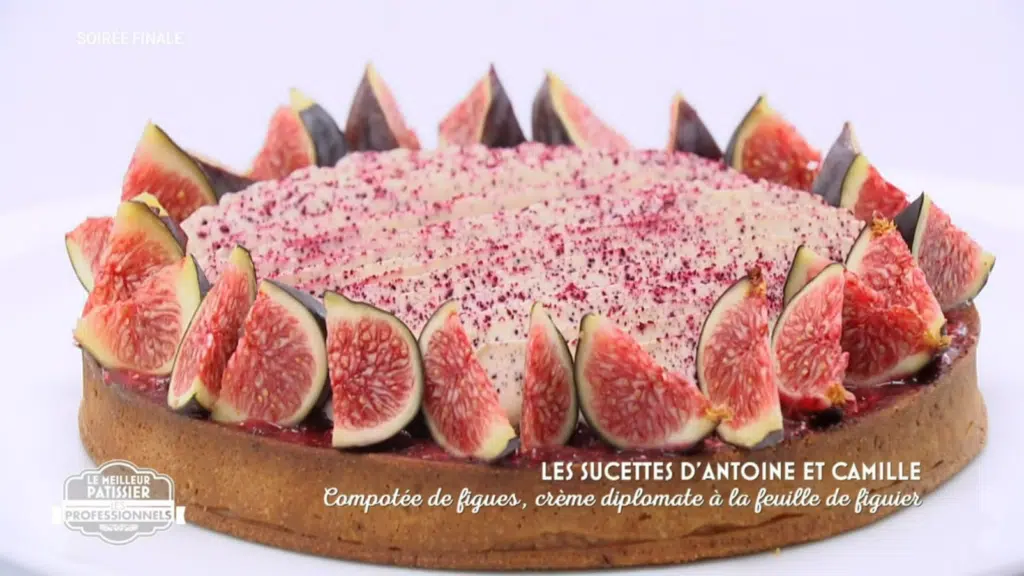 Les sucettes by Antoine and Camille:
Poured sugar

Chocolate

Crème diplomate with fig leaves

Compote of figs & balsamic vinegar

Shiso pesto
With these incredible desserts, the Meilleur Pâtissier and chef Johanna Le Pape have proven to us that, if still needed, that you can create beautiful, original, and delicious low GI pastries!
Does all this talk of pastries and tarts have your mouth watering?