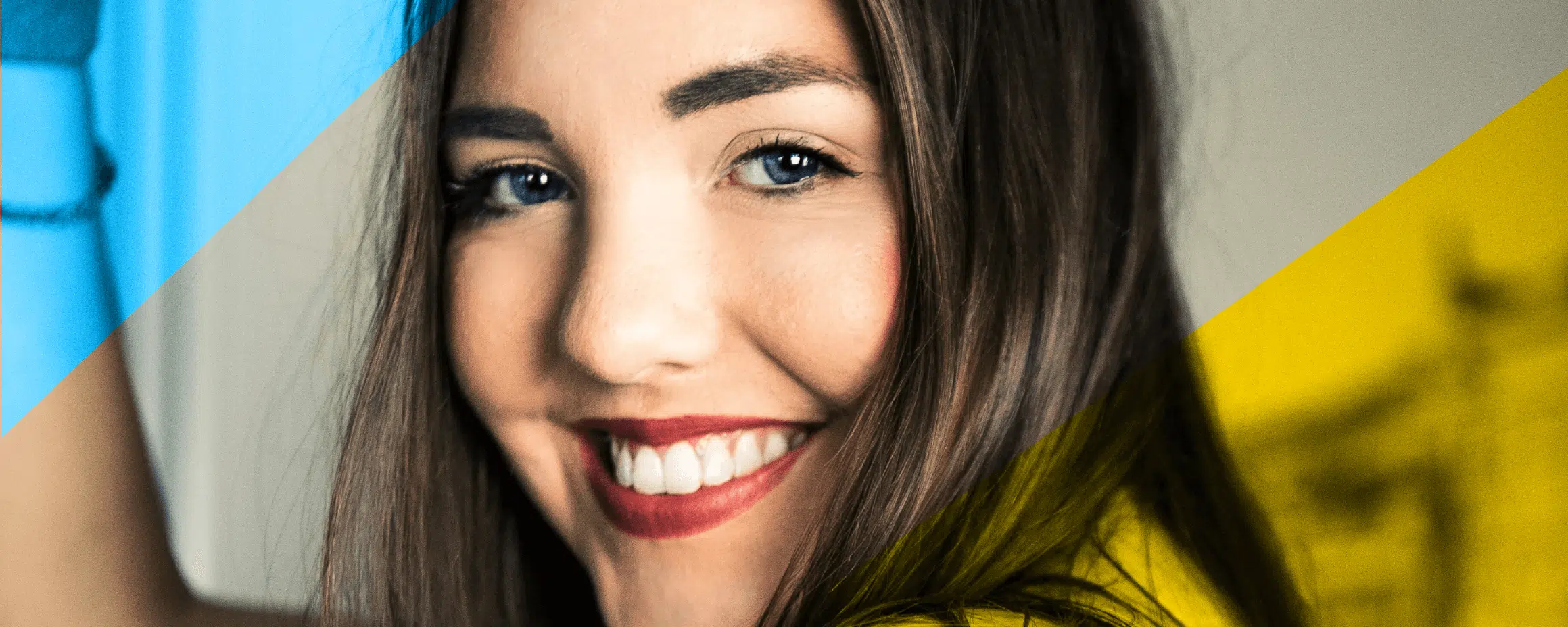 Lea, also know as Insulea, was diagnosed with Type 1 diabetes in 2011 when she was in high-school. After battling with an anxiety disorder and depression for a long time, she eventually got better. She came out stronger, and decided to commit herself to help people who, like her, struggle with Type 1 diabetes and mental health. Discover her interview, full of teachings!
In A Few Sentences, Can You Present Yourself And Your Activity/ies Within The Diabetes Online Community?
Some people call me a diabetes blogger, some call me a diabetes influencer… I prefer saying I'm a patient advocate and a voice for me and my fellow patients with diabetes shaping our future. I have a diabetes blog, I'm very active on Instagram, and I write for the biggest German online magazine about Type 1 diabetes. I also recently got elected as a "Young Leader in Diabetes" by IDF.
What Made You Start Your Advocacy/Educational Work In The First Place? And What Makes You Keeping On Everyday?
I was diagnosed while I was a high-school exchange student in the US, and because I was misdiagnosed at first, I was in a very bad place when I had to fly home to Germany to get treatment. I developed an anxiety disorder and depression, and I was too weak to even stand up in the shower on my own. It was a long way with constant battles until I was feeling better again. Those experiences really shaped me and the view I have on life. I learned the hard way that life is precious, and promised myself to only do what makes me happy and helps me and others grow. My advocacy work is a vocation; I don't want anyone to feel the pain I felt back then. I want to encourage, help and motivate people with Type 1 diabetes and mental health struggles. What makes me keep on moving every day are all the messages I get on a daily basis, telling me how much my story helped people cope with their own. It makes me happy to help and actually make a difference!
Read more: Does Type 1 Diabetes Affect Mental Health?
One Thing You Wish Someone Had Told You When You Were Newly Diagnosed? Or That You Would Tell Your Younger Self?
Trust the process. It will eventually get better and work out the way you planned it.
One Thing About Type 1 Diabetes You DON'T Want To Hear Anymore?
What still really annoys me is when people think diabetes is my own fault. "Just eat healthy and work out and it will go away". Don't you think I'd do everything I can do to make diabetes go away? ?
If Your Diabetes Was A Real Person And You Could Talk To Them Once In Your Life, What Would You Say?
That's a hard one! I'm not sure if I'd like to tell diabetes anything. Diabetes for sure is annoying me, but it also shaped me and my beliefs, and even though I don't like having diabetes it's part of my daily life and somehow made me the person I am today.
You Favorite Hypo Treat(s)?
Vegan Gummy Bears!
Your Favorite Low Carb Food/Snack?
My favorite snack would be salted nuts or salted edamames/soy beans! My favorite low carb food would be salad topped with something nice like fried tofu.
Your Favorite High Carb Food?
Pasta!
Diabetes Burnout: What Do You Think About It? Personal Experience? Any Advice On How To Deal With It?
I totally get it. Diabetes can be so exhausting. Especially when you try your best to make it work, but on some days it just still doesn't work out. We have to remind ourselves that we are not our blood sugar numbers. There will be bad days. And that's okay! It's important to find a way to cope with those bad days and not let them add up on you. When I have a bad diabetes day, I try to eat low carb food and do something relaxing. But I think everyone needs to find their own way.
Read more: The Psychological Impact Of Type 1 Diabetes: Burnout, Distress, Depression, Exhaustion, Etc.
If Your Diabetes Was A Song?
#BONUS: What Do You Think Should Be Discussed More When It Comes To Diabetes?
Topics that need to be discussed more are mental health and diabetes, diabetes and Sex, but also diabetes and contraceptives, pregnancy and the general female health and of course health of minority groups. Talking about Type 1 diabetes has to get more diverse and inclusive.
Read more: