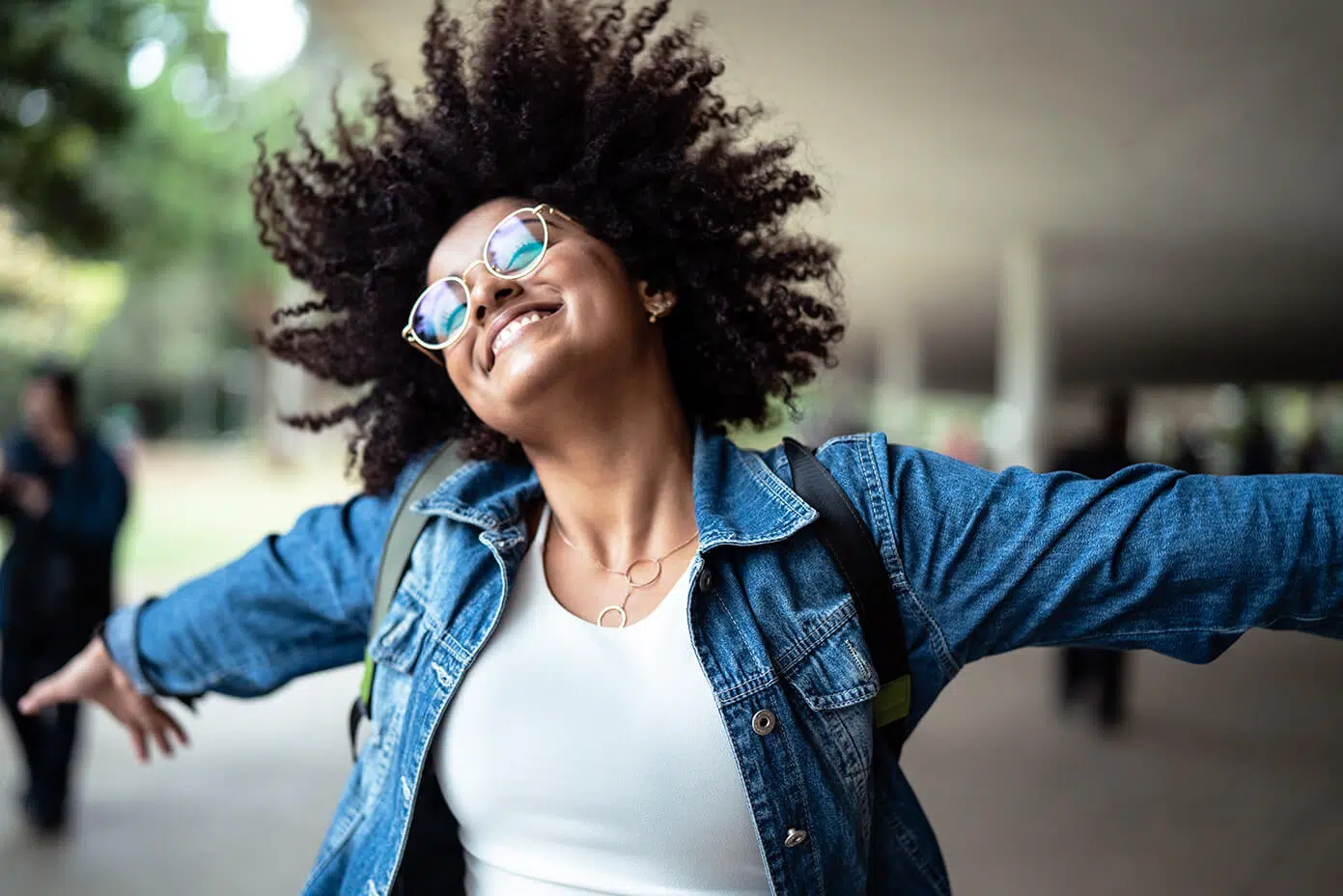 Diabetes is an autoimmune disease. Of course, it does impose constraints on those who live with it, but there is more to it than that! Living with a chronic disease sometimes has positive aspects. Can you think of any? A lot of people with T1D and T2D answered this question and made a list of the positive things that diabetes has brought to their lives. 
A healthier lifestyle
Most of them have learned to live a healthier lifestyle thanks to diabetes: cooking, healthy diet and physical activity are the first measures mentioned. No more excessive amounts of soft drinks, ready-made and highly processed meals: some of them lost weight after finding out they had T2D by learning to eat more healthily. Others took the opportunity to quit smoking or to reduce/stop their alcohol consumption. 
For others still, diabetes requires more regular medical check-ups and involves paying more attention to themselves from a health standpoint. 
Thanks to diabetes, some people have discovered a vocation and have embarked on a medical or paramedical career. As a result, they have mastered the "jargon", which is not always easy to understand. 
People living with type 1 diabetes claim that they have learned to listen to their bodies, become aware of their needs and take care not to go beyond their limits. "Our body is like a business: you have to know how to manage it and take care of it, so that it goes far and feels good." » : Spoken like a doctor!
Some T1D parents even take the opportunity to take preventive action with their children. 
Strength of character…
For some people, the onset of diabetes and all that it involves is character-building and spurs them on to develop a "warrior" spirit! Thanks to the T1D, some people develop strong self-reliance, maturity, discipline, organizational skills, independence, optimism, etc.;)
… but a more gentle personality! 
Indulgence: one of the first qualities that emerges a result of diabetes. Because it doesn't just happen to other people, learning to live with diabetes means realizing that chronic illnesses are not necessarily easy to manage and that you have to be understanding with others. 
Yes, T1D can be difficult, but there are worse things in life! You put things into perspective, and it's possible to live with it. Diabetes teaches you to put the little worries of everyday life into perspective so that you can fully enjoy each passing day. 
Time for yourself
Finding out you have type 1 or type 2 diabetes was a wake-up call for many of you: taking more time for yourself and your family, cutting down on the hectic pace of work, or thinking about yourself before thinking of others. All this to feel better, what more could you ask for? 
Living with a chronic disease is also about learning to see the glass half full so you can make the most of life. Some people have learned not to let themselves be affected by negativity, thank you diabetes!
Life change
More than just a wake-up call, diabetes has been a life-changing experience for some people: realizing that their marriage had been going downhill for some time, a major rearrangement of their circle of friends or a career change; all for a much healthier life. So, who says diabetes only causes problems? 
Some people with diabetes even talk about having a chance to learn how to live again!
Beautiful encounters
Whether it is through the various associations out there or simply through social media, diabetes has brought people together who care about each other.
In addition to the encounters between people with diabetes or with diabetes ambassadors, some people are cared for by very good healthcare professionals (endocrinologists, dieticians, healthcare providers, etc.) 
Good excuses!
Cut short a meeting claiming hypoglycemia, dodge your high school PE class because you're hypo too, or pretend that you weren't your usual self the last time you had a fight because your blood sugar levels were yo-yoing: who hasn't taken advantage of diabetes to get out of a chore or to dodge a situation? Admit it: you've done it at least once, haven't you? ?   
Many of you answered the question, "what are the positive aspects that have emerged as a result of your diabetes?", so, THANK YOU! Thank you for your positivity and the support you give each other.
Thanks to Delphine, Audrey, Khalid, Mélanie, Nathalie, Séverine, Myriam, Anaïs, Jonathan, Sarah, Ciella, Isa, Sandrine, Rémy, Despierra, Véronique, Gilles, Laetitia, Stéphanie, Charlie, Sandrine, Valérie, Sara, Lilly, Aurélie, Domitille, Roger, Tale, Jessica, Valérie, Pierrot, Mirela, Séverine, Antoine, Monique, Sadjia, Laure, Gladys, Inès, Laura, Ben, Jacqueline, Gaël, Sandrine, Natascha, Anti, Sam, Sylvie, Adrienne, Stéphanie, Jenna, Christelle, Corinne, Véronique, Toni, Lilli, Fred, Nathalie, Aurélia, Aurélie, Anthony, Josée, Sokhna, Marie.