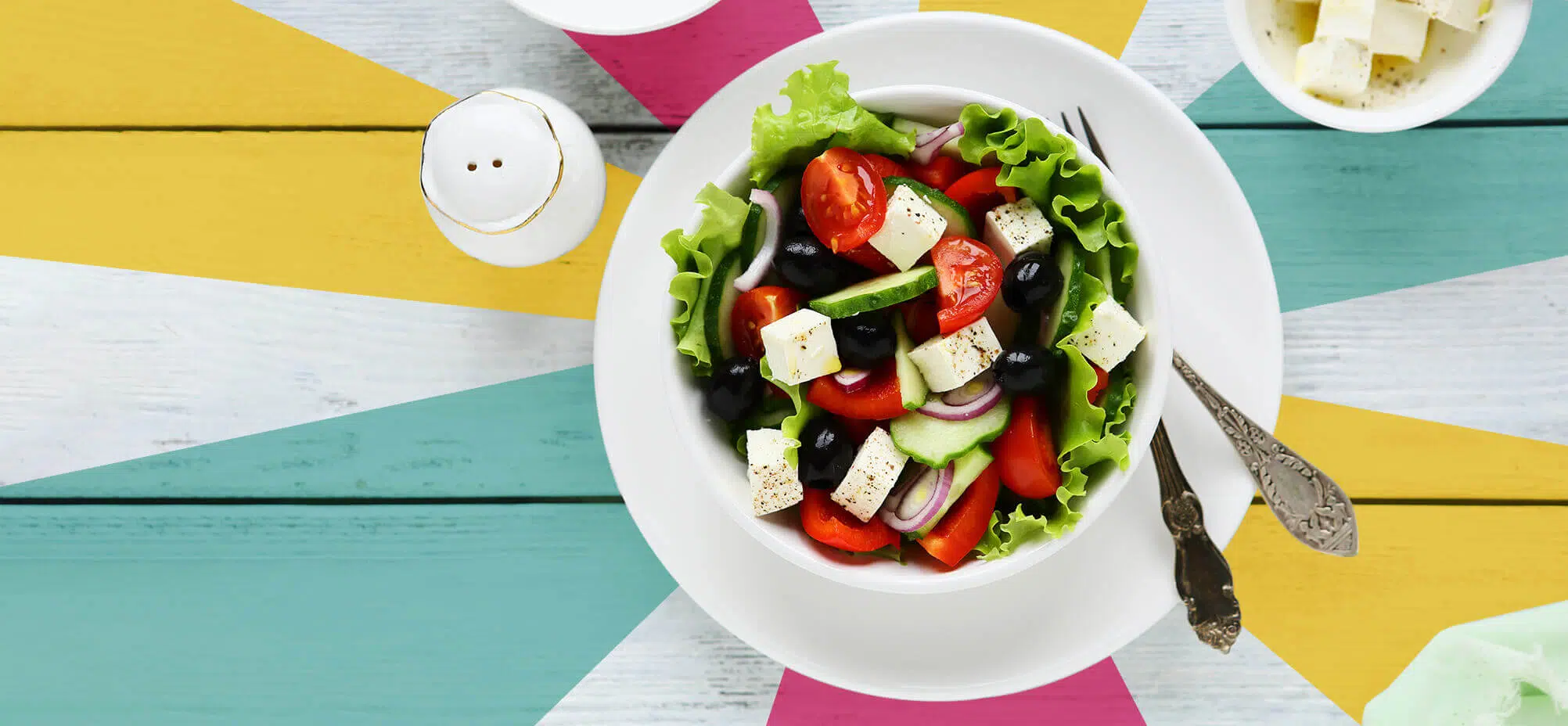 It's summer! And since it's summer, we offer you a recipe for a Greek salad, fresh and sunny, and low GI!
Ingredients For 4 People
2 cucumbers
1 green pepper
170g cherry tomatoes
About twenty pitted black olives
15 grams of red onions
2 lemons
115 grams of feta cheese
2 tablespoons of virgin olive oil
2 teaspoons of oregano
Salt and pepper
Steps
Dice the cucumbers, pepper and feta cheese, slice the red onion, halve the cherry tomatoes and slice the oregano leaves.
Place the cucumbers, pepper, tomatoes, onion and olives in a large bowl.
Squeeze the lemons over the salad, drizzle with olive oil, and add the oregano, salt and pepper to taste.
Serve and add the feta cheese on top.
Enjoy your meal!
Bon appétit !