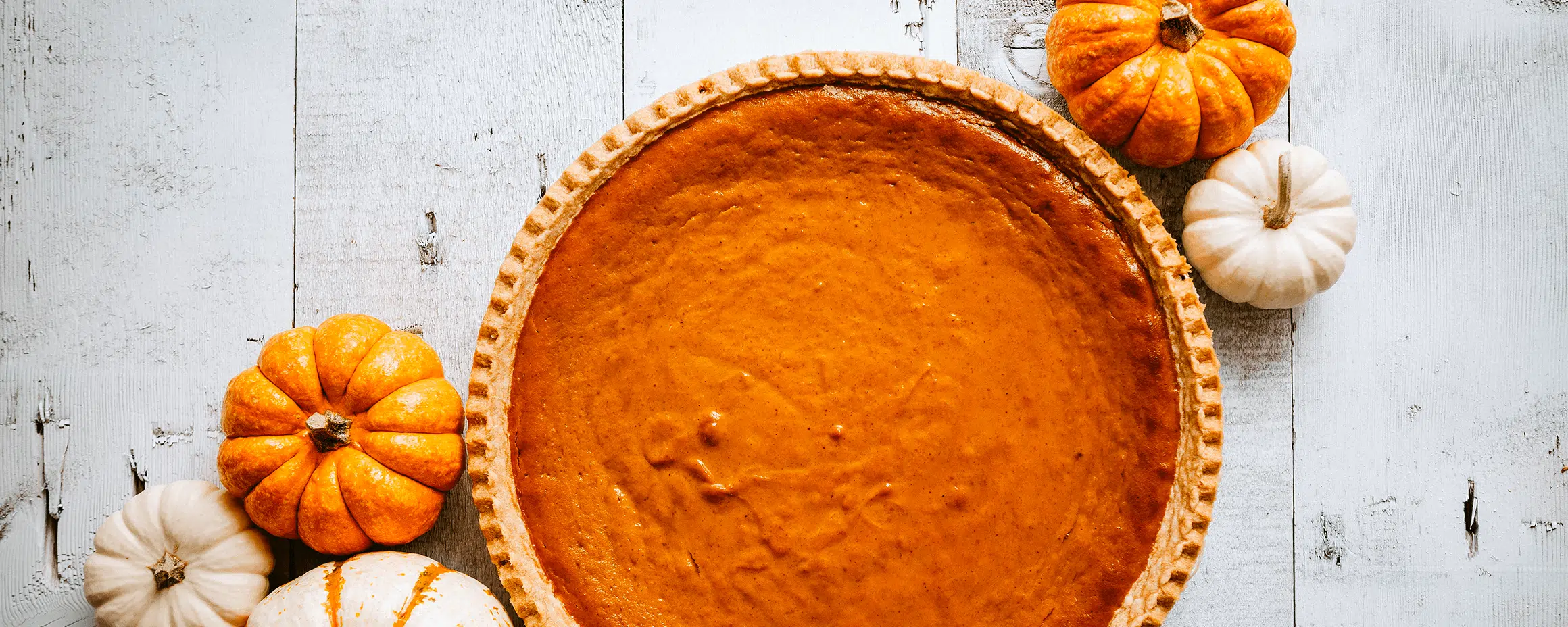 Halloween is a big holiday in the United States. The recipe associated with Halloween also comes from North America, and it is… The pumpkin pie! Or pumpkin pie in French. If this classic exists in sweet or savory version, we propose you today a sweet recipe, for the dessert or the snack!
Ingredients
3 large eggs
1 shortcrust pastry
9/10 cup of sugar
7 tablespoons of butter
1 pound of pumpkin
1 teaspoon of cinnamon
1 teaspoon nutmeg
1 teaspoon of allspice
salt
Steps
Preheat the oven to 180°c / 356° Fahrenheit (th 6).
Place the shortcrust pastry in a mold, cover with a sheet of parchment paper and dry beans or ceramic balls, and put in the oven for 15 minutes.
Steam the pumpkin and drain it. Remove the seeds with a spoon, then separate the flesh from the skin with the spoon, as with an avocado.
Diabeloop tip: It is much easier to remove the skin and seeds from a pumpkin after it is cooked.
Puree the pumpkin by hand or in a blender.
In a bowl, beat the eggs with 150 g of sugar, then add the salt and spices and mix together.
Melt the butter and add half of it to the mixture.
Add the pumpkin puree and mix until you have a smooth batter.
Pour the mixture into the pan with the batter.
Spread remaining butter and sugar on top.
Bake for 45 minutes, until the top of the pie is well caramelized.
Bon appétit!
Source : https://www.recette-americaine.com/tartes/recette-pumpkin-pie.php#gref