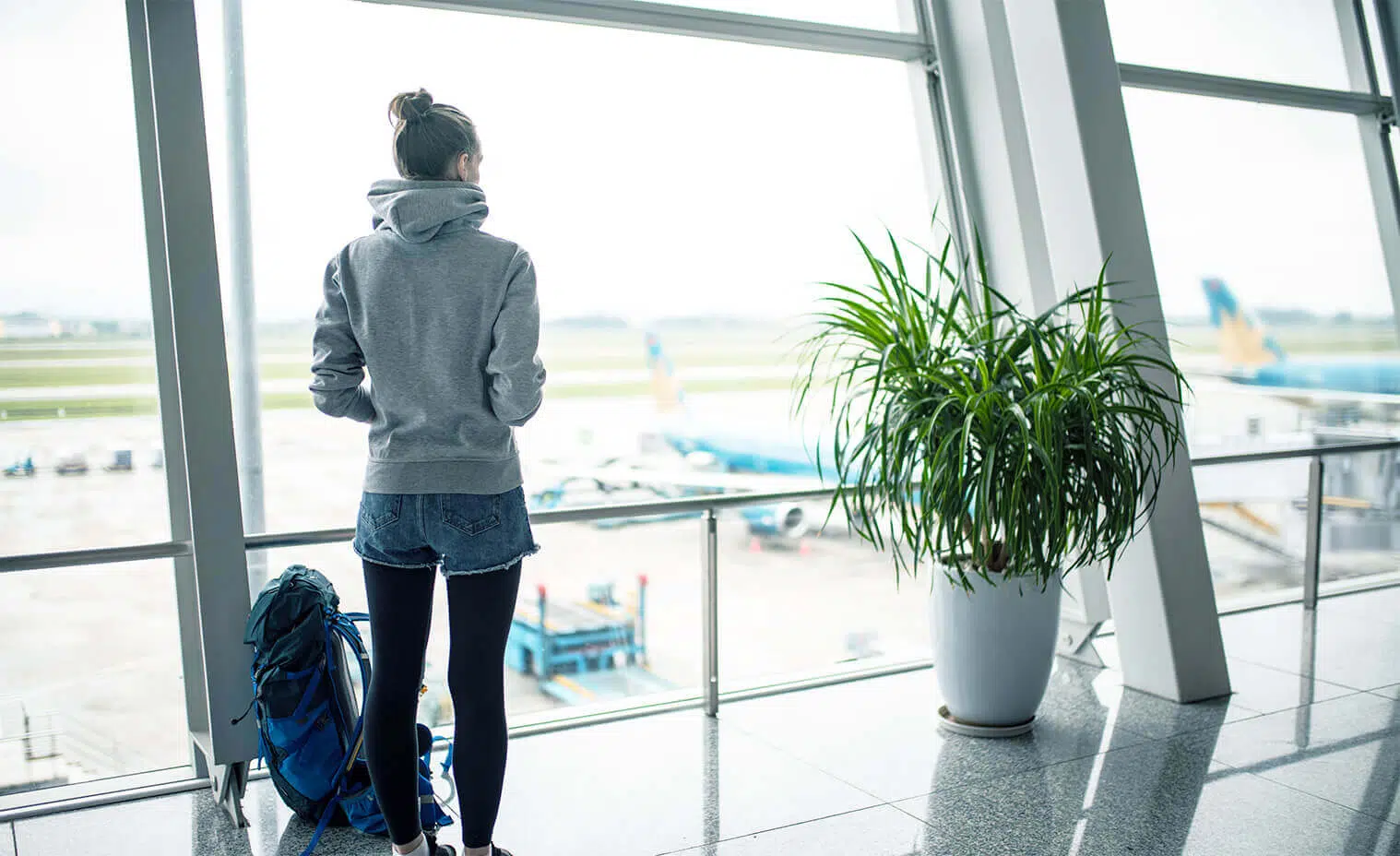 It's time for take off! Off to the airport for your dream destination. Packing, customs clearance… Here is the check-list for traveling worry-free with Type 1 diabetes.
Carrying your medication during air travel
A practical tip: put some of your medications in the hold and the remainder in your carry-on. Should you lose one of your items of luggage, you will have a backup. Note that insulin can be carried in the hold: the temperature there does not fall below 8 °C. Moreover, you can carry all of your equipment in the cabin.
Always take more medication than necessary to provide for contingencies!
Always have the following in your carry-on luggage:
a prescription detailing the medical equipment you are carrying. Note that you do not need to have the prescription translated

long-acting and fast-acting insulin (kept in an insulated pouch)

two blood glucose meters (in case the first one fails), along with chargers or batteries, and test strips

needles, syringes or insulin pens

support socks or stockings

carbohydrate-rich snacks (plan contingency reserves)
A specific certificate is not necessary, but you can ask your doctor for a certificate attesting to your Type 1 diabetes. Prescriptions on the other hand are essential.
Altitude and insulin pump: caution!
Some studies have shown that a drop in atmospheric pressure during air travel may lead to bubble formation in insulin pumps, and unintended insulin delivery – increasing the risk of in-flight hypoglycemia, especially during take-off.
Below are some recommendations made by researchers:
Place only 1.5 ml insulin in the cartridge and disconnect the pump before takeoff. During the flight, disconnect the pump cartridge and remove any air bubbles before reconnecting. After landing, disconnect the pump and re-prime the line with two units.
Passing through customs with Type 1 diabetes
Give yourself plenty of time: passing through customs and security checks can be a long process due to the specific nature of the equipment you are carrying.
During the security check, show the agents your prescription, along with your liquid medications.
If you have an insulin pump or a blood glucose sensor, we recommend that you have a medical certificate attesting to your Type 1 diabetes. You should avoid passing through a scanner or X-ray machine with these devices. Two solutions are thus available for passing the security checks:
remove your insulin pump and/or sensor before the check, then re-fit it once in the boarding lounge

notify the agents that you are carrying these devices and opt for a simple metal detector or a pat-down (at your request, it can be done separately in a room provided for this purpose).
Ready for takeoff!
Air travel is stressful for the body: cramps, slowing of blood flow, dehydration and poor sleep can lead to stress and increased blood sugar.
Below are some tips for a serene flight:
when possible, select an aisle seat to facilitate your movements

drink plenty of water to stay hydrated

get up every hour to walk in the aisles

stretch regularly
Have a nice flight!
Sources:
– Health insurance
– Fédération Française des Diabétiques (French Federation of Diabetics)
– Direction Générale de l'Aviation Civile (Directorate General for Civil Aviation)
– Changes in Altitude Cause Unintended Insulin Delivery From Insulin Pumps Mechanisms and implications, Bruce R. King & al. Diabetes Care 2011
– Bubble formation occurs in insulin pumps in response to changes in ambient temperature and atmospheric pressure but not as a result of vibration, E Lopez & al., BMJ Open Diabetes, 2012